Break free from document storage limitations on Salesforce
COLLABORATION Butler revolutionizes your document workflow, liberates your team from file management complexities, and supercharges collaboration without leaving Salesforce.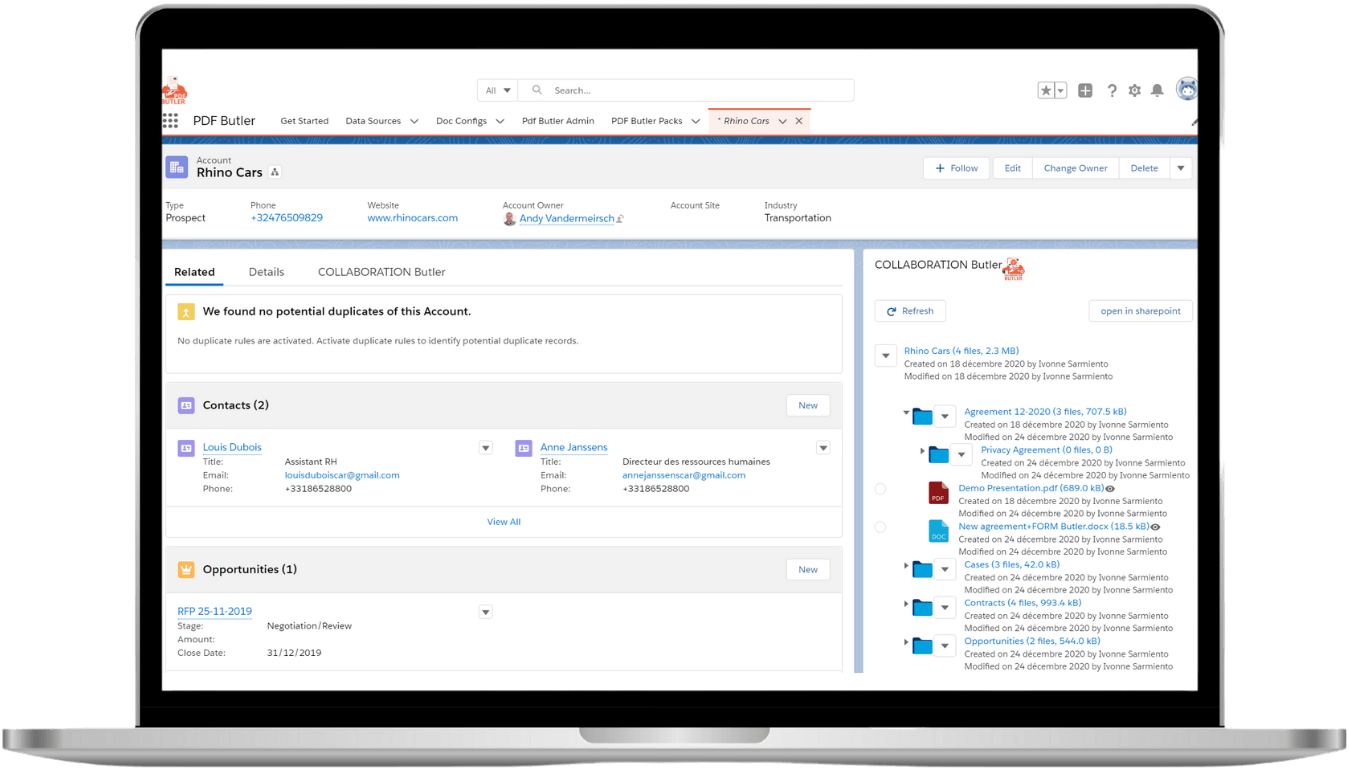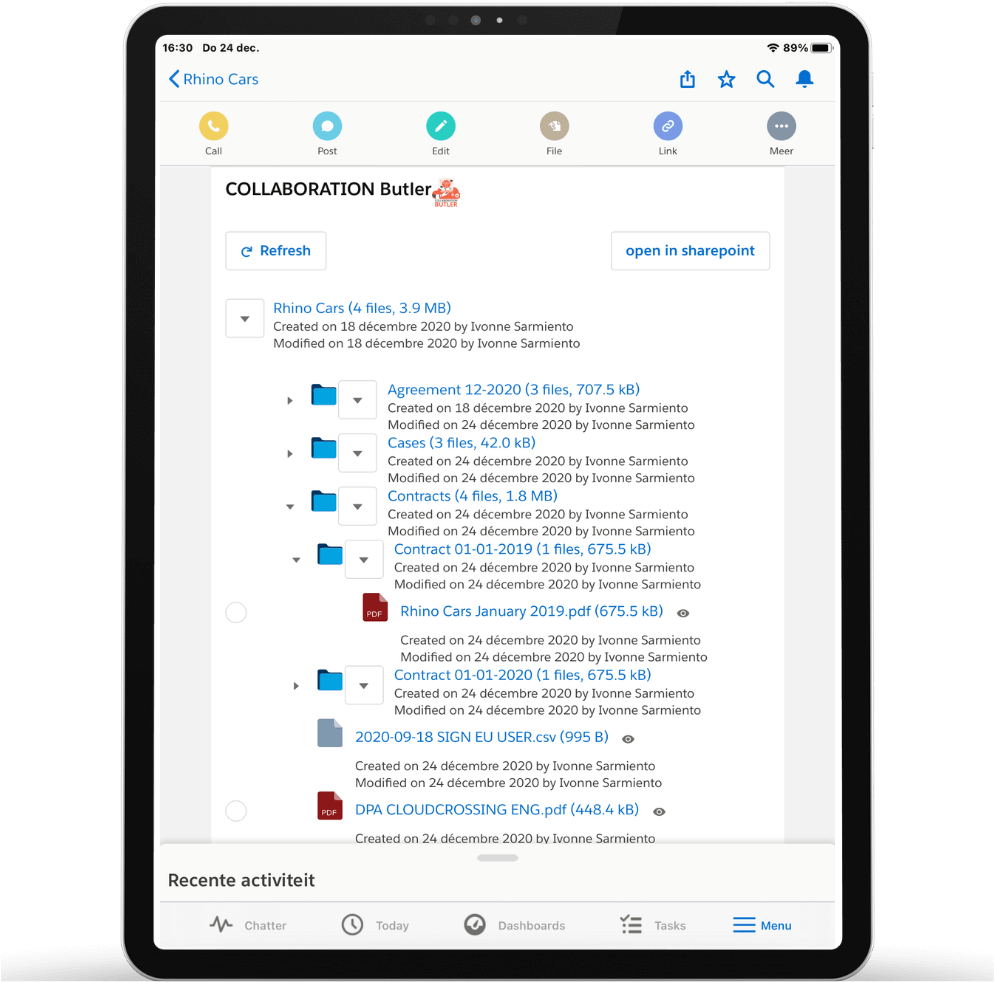 Supercharge your Salesforce and SharePoint or Google Drive integration
Gain a comprehensive 360° view of your customers with seamless document integration.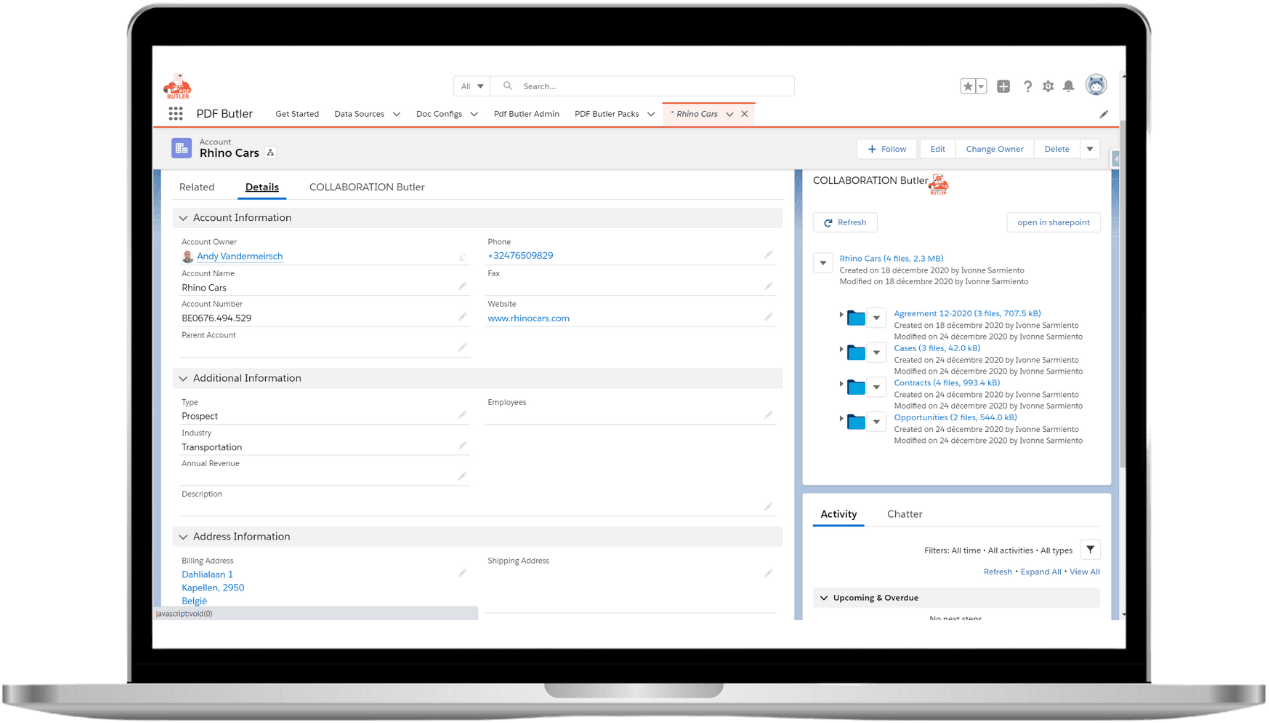 Embrace best-of-breed architecture
Unite the power of the #1 CRM with premier collaborative document management platforms. Simplify collaboration for your stakeholders and eliminate Salesforce file storage concerns.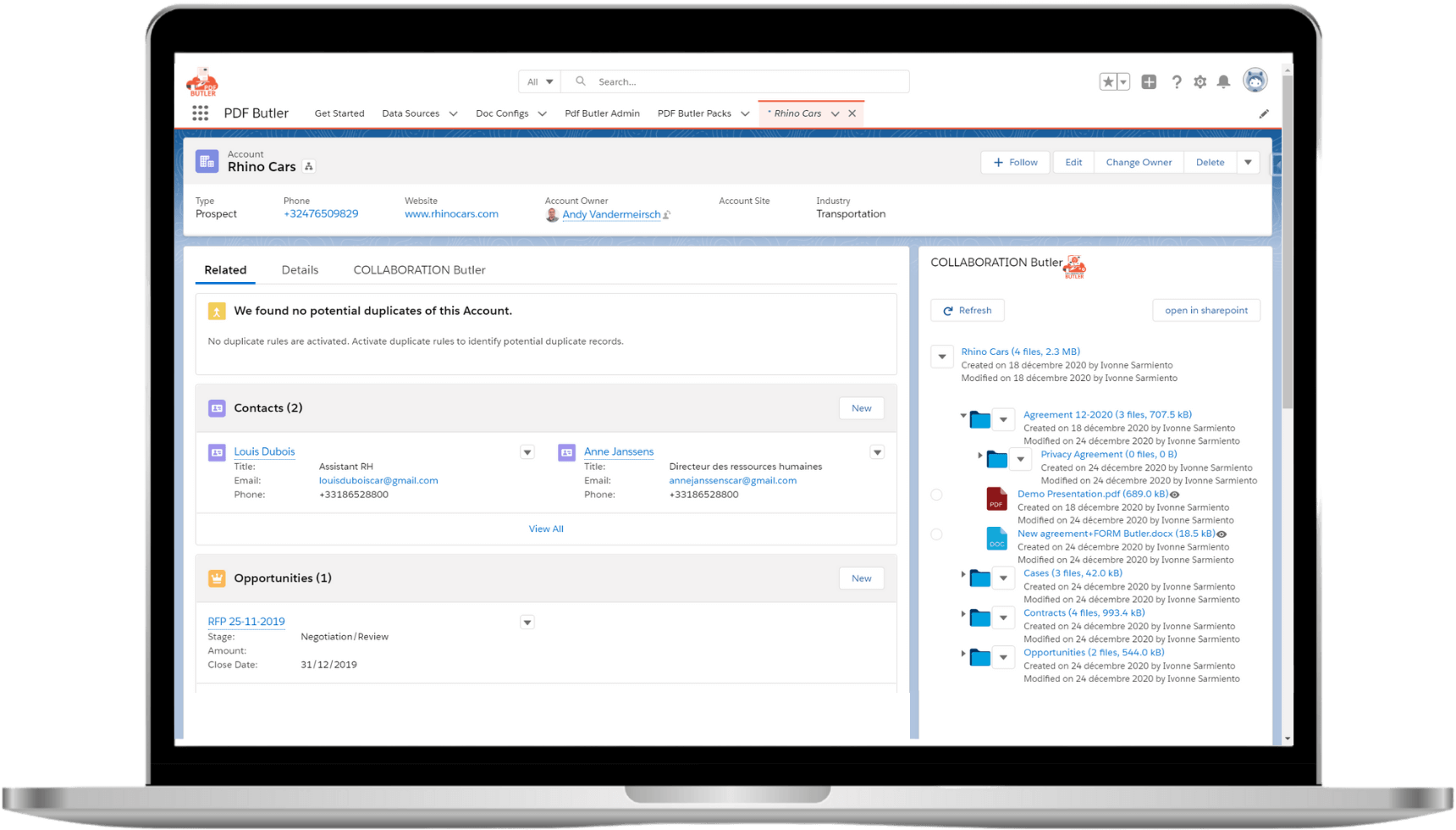 Dynamic data integrations at your fingertips
Empower your Salesforce data to establish dynamic connections and seamlessly connect your Salesforce records to anything: sites, document libraries, folders & subfolders
Maximize productivity with PDF Butler and Collaboration Butler Synergy
Experience unparalleled Document Generation and Collaboration by generating and storing documents in SharePoint or Google Drive through the combined strength of PDF Butler and Collaboration Butler.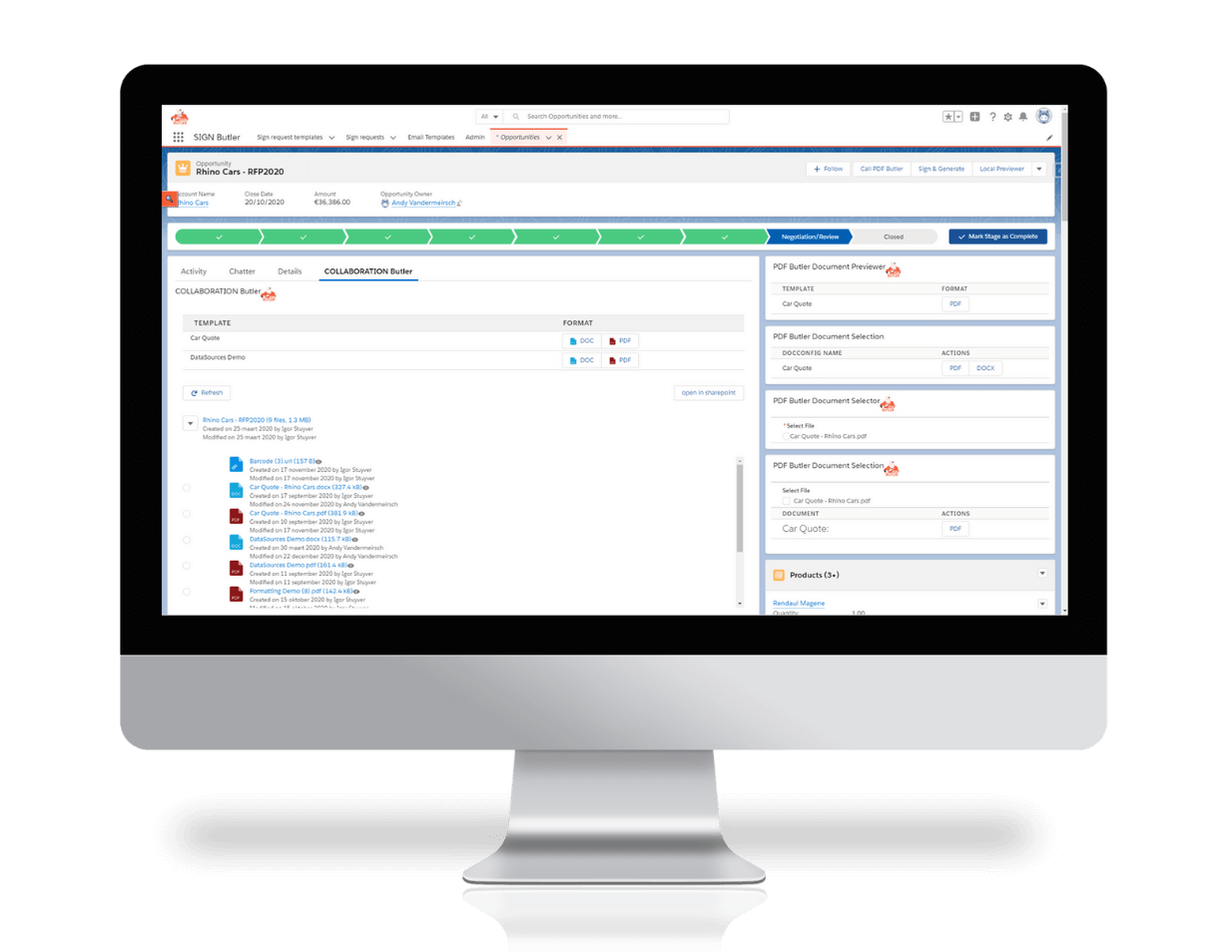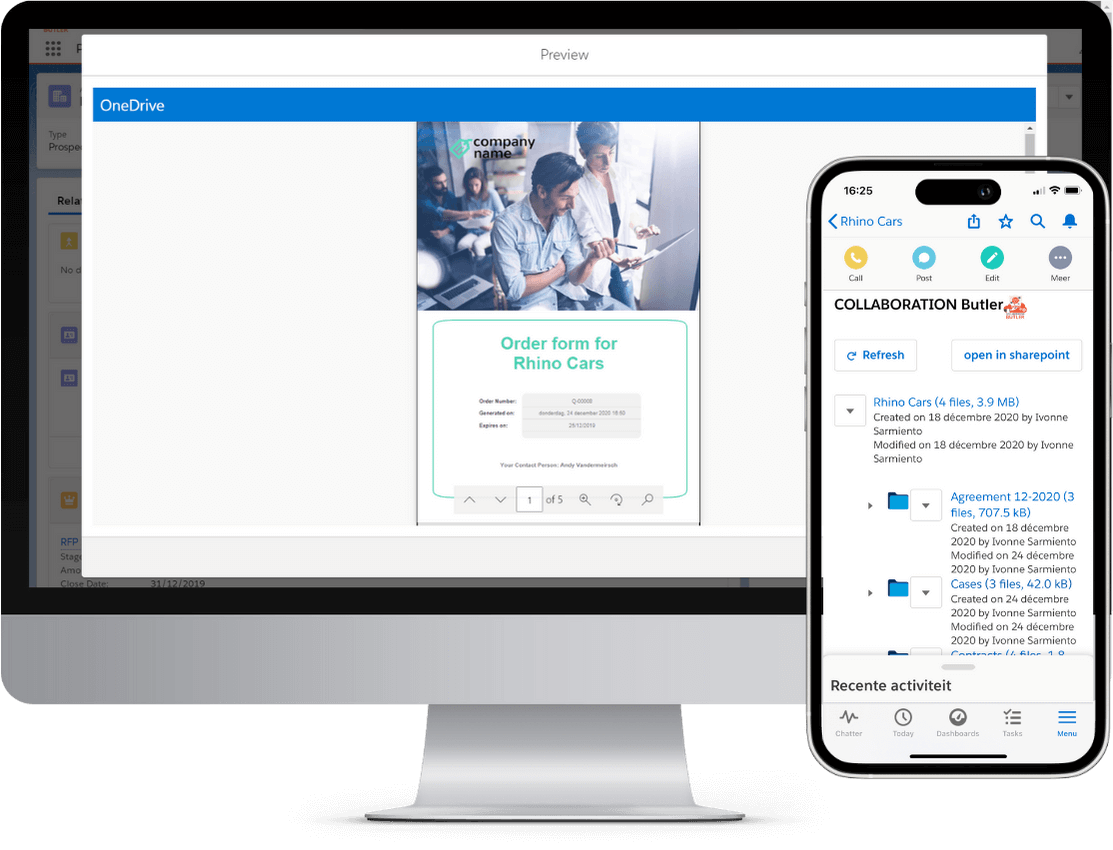 Enhance work efficiency with mobile connectivity
Convenient accessibility allows you to access your documents anytime, anywhere, providing greater flexibility.
Explore Collaboration Butler's Features
Unleash your creativity with MS Word design capabilities and shift the focus from development to design effortlessly.
Reinforce your brand identity with Salesforce Lightning Email Templates and custom branded signing pages
Reinforce your brand identity with Salesforce Lightning Email Templates and custom branded signing pages
Multiple language and currencies
Break language barriers and use your customer regional settings to communicate in their own language..
Save time with reusable templates, both static and dynamic.
Integrate static and dynamic images throughout your documents, including headers and footers.
Choose between multi-tenant or dedicated cloud options, providing scalable solutions with automatic upgrades for a seamless integration experience.
Rest easy with API-based connections that ensure constant authentication, encryption, and verification, keeping your data secure at all times.
Protect user privacy with our strict no-data- logging policy, while benefiting from environments that adhere to GDPR regulations.