Lightning-fast Salesforce document generation with unparalleled customization
Generate, customize, and send your documents for signature in just one click with PDF Butler.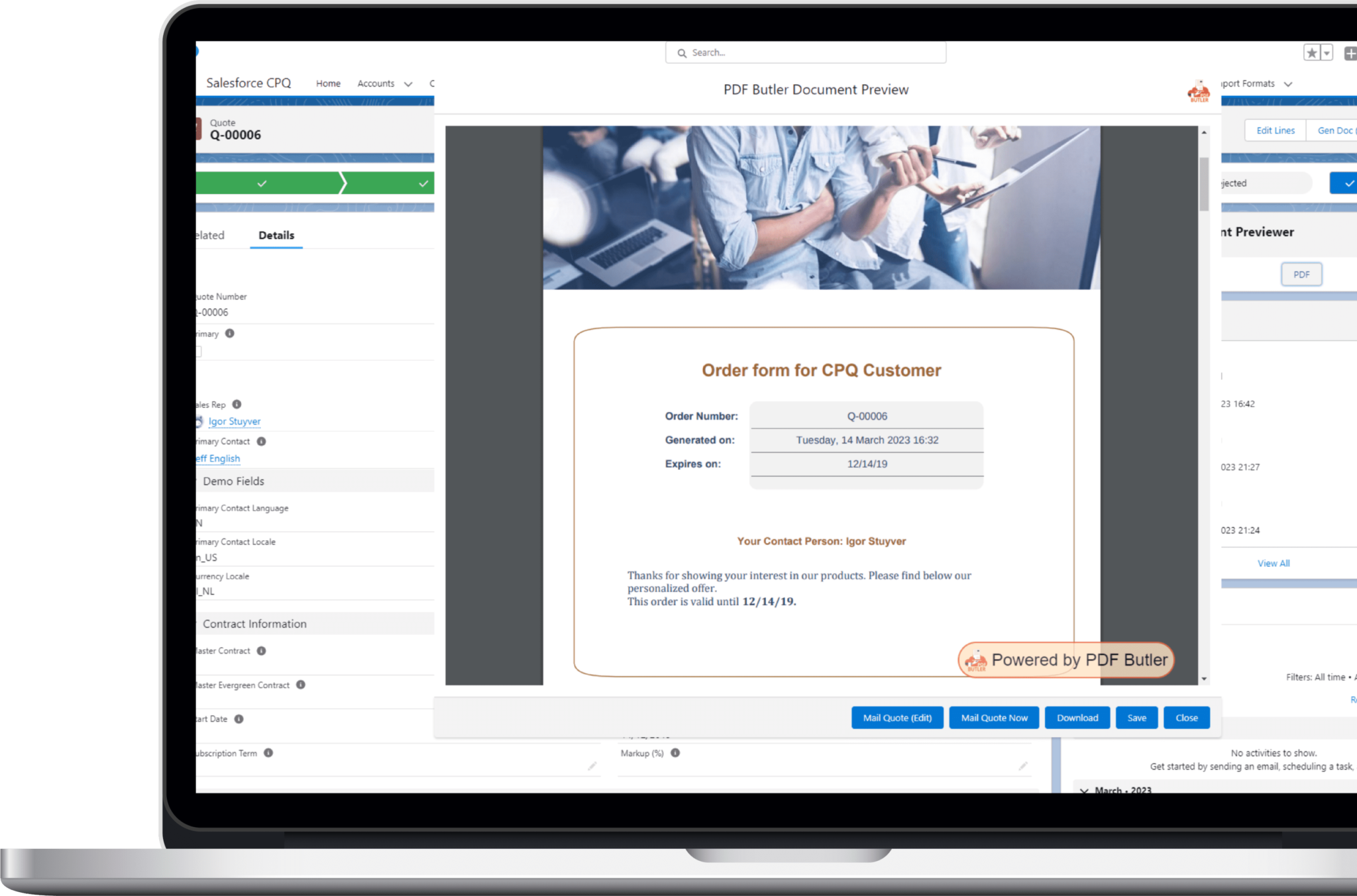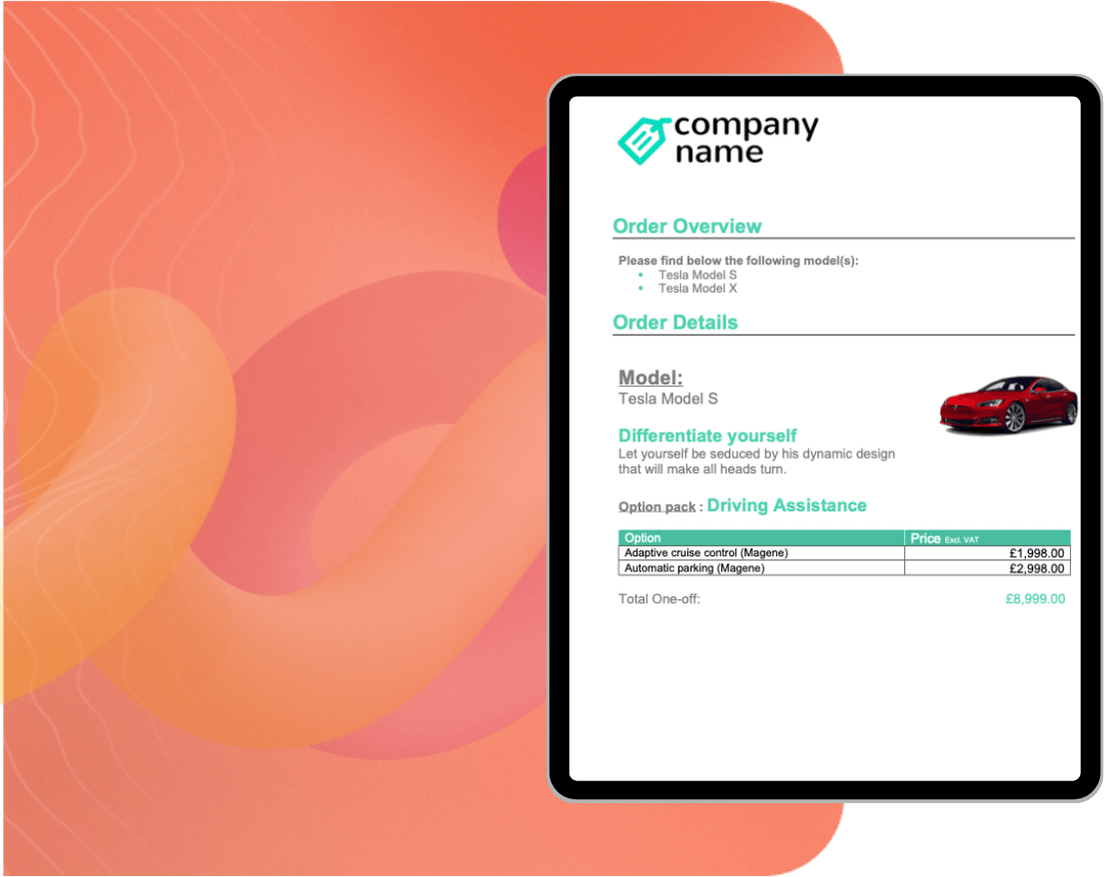 Create dynamic and customized documents in seconds.
PDF Butler allows you to generate hyperpersonalized, high-quality documents, including invoices, contracts, reports, price lists, and more. Customize every aspect and include photos with ease.
Revolutionize your process with automation by configuration.
Automate generation via Process Builder, Lightning Flow, APEX, or Platform Events. Streamline via clicks, not code.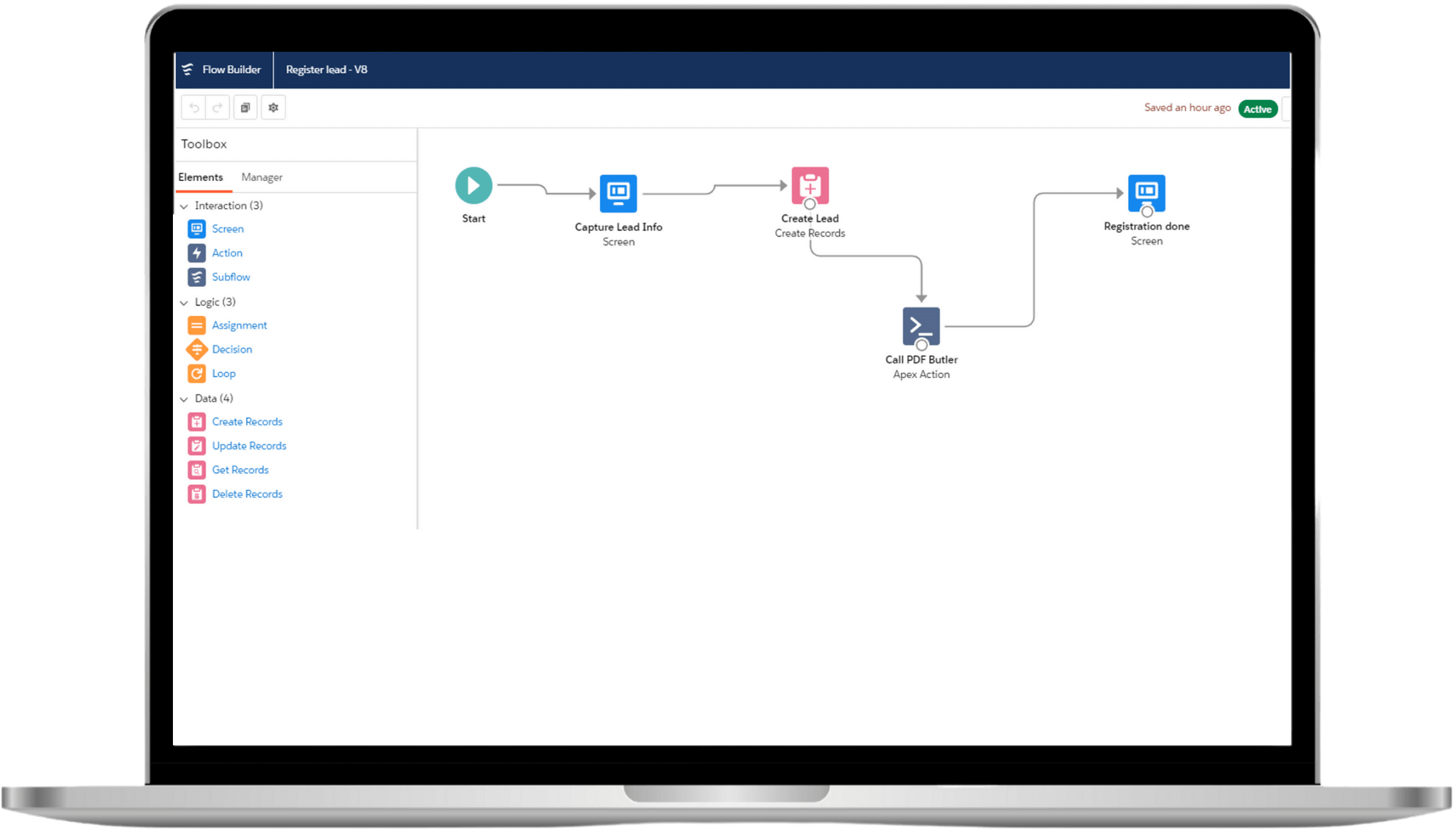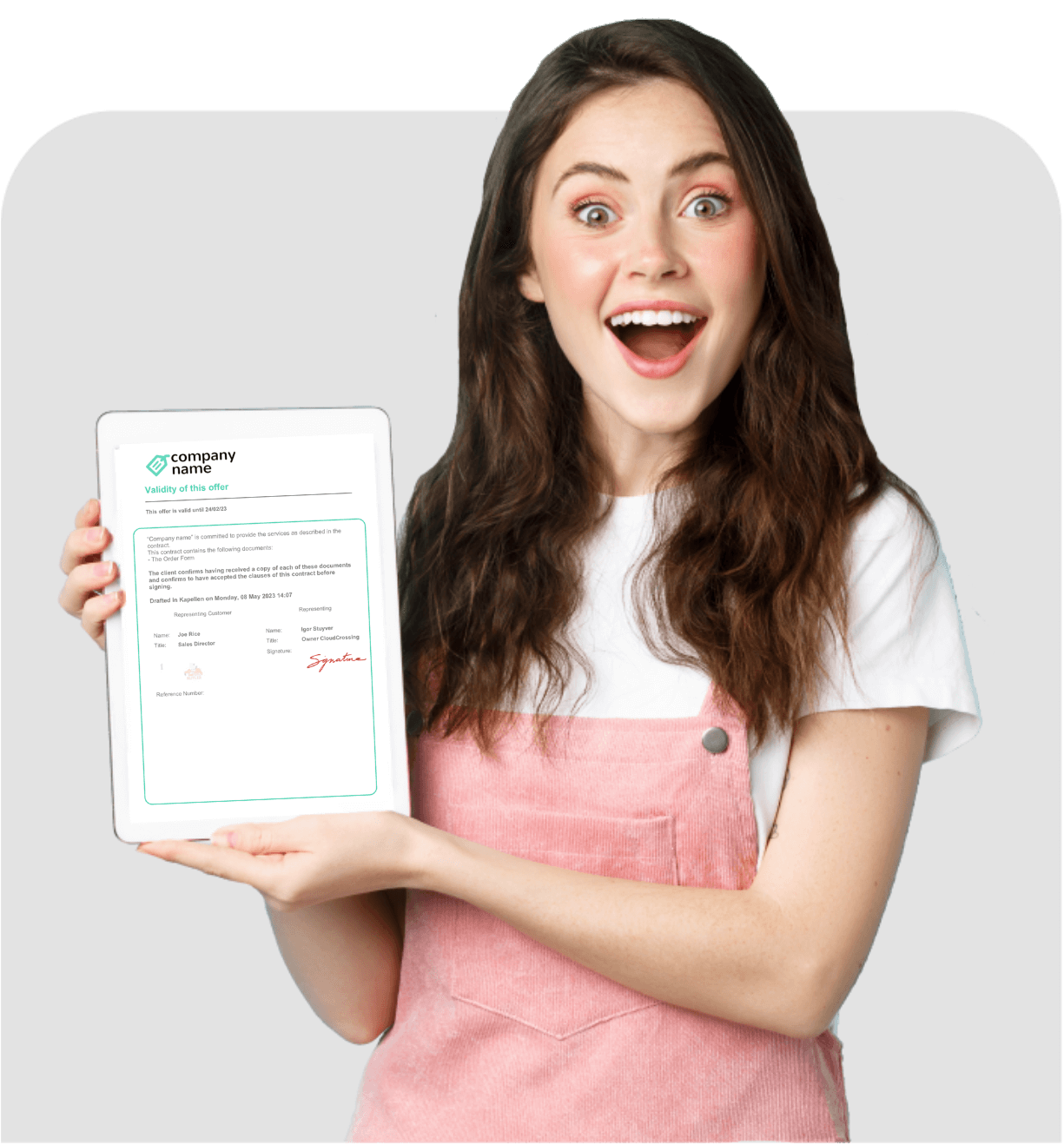 Eliminate errors and improve data accuracy.
PDF Butler automatically pulls data from standard and custom objects in Salesforce to populate documents, minimizing human error.
Unlock agile time to value.
With 99% of documents generated under 1 second, PDF Butler delivers exceptional ROI, paying for itself in just one document per month.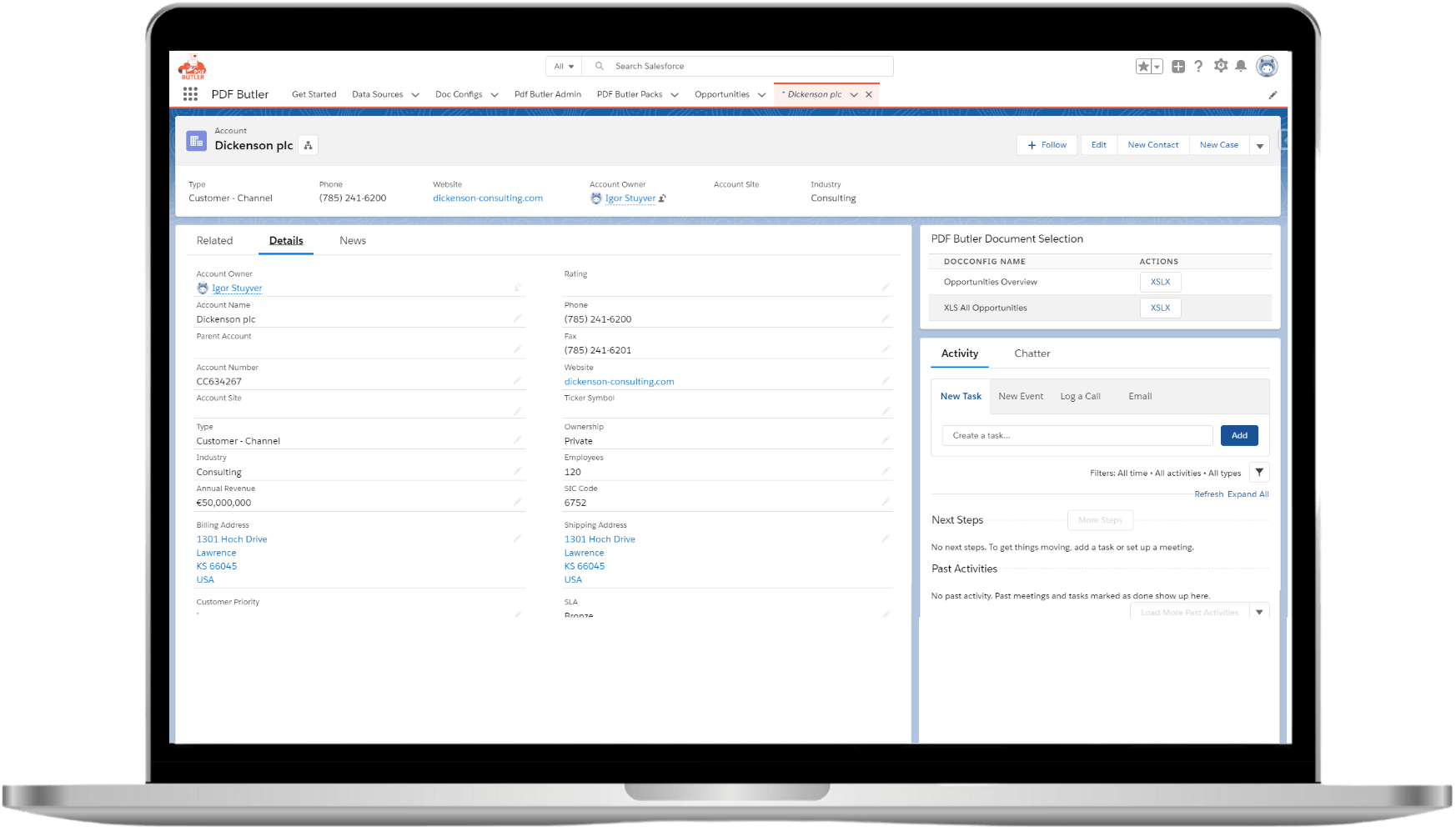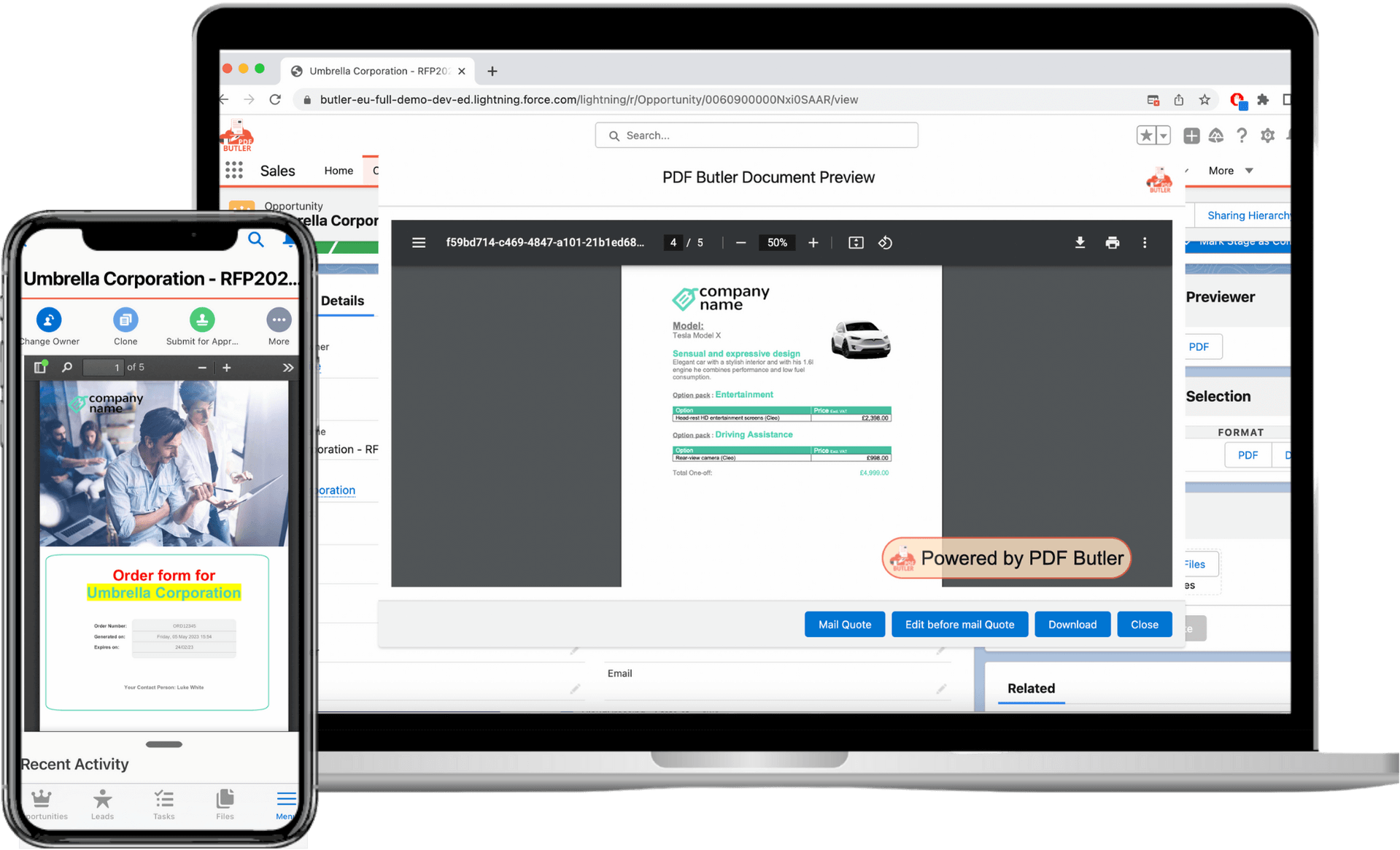 Amplify your brand identity
Create a powerful brand image and improve customer experience by using personalized fonts, logos, and imagery in all your documents.
Explore PDF Butler's Features
Unleash your creativity with MS Word design capabilities and shift the focus from development to design effortlessly.
Simplify processes with PDF Butler's intuitive interface, designed to handle even the most complex use cases seamlessly.
Experience rapid time-to-market with quick template modifications and lightning-fast document creation for enhanced efficiency.
Multiple language and currencies
Break language barriers and use your customer regional settings to communicate in their own language..
Save time with reusable templates, both static and dynamic.
Integrate static and dynamic images throughout your documents, including headers and footers.
Choose between multi-tenant or dedicated cloud options, providing scalable solutions with automatic upgrades for a seamless integration experience.
Rest easy with API-based connections that ensure constant authentication, encryption, and verification, keeping your data secure at all times.
Protect user privacy with our strict no-data- logging policy, while benefiting from environments that adhere to GDPR regulations.