Enhance your Salesforce data collection
Create and update Salesforce data effortlessly with customized forms through FORM Butler, while elevating your brand identity.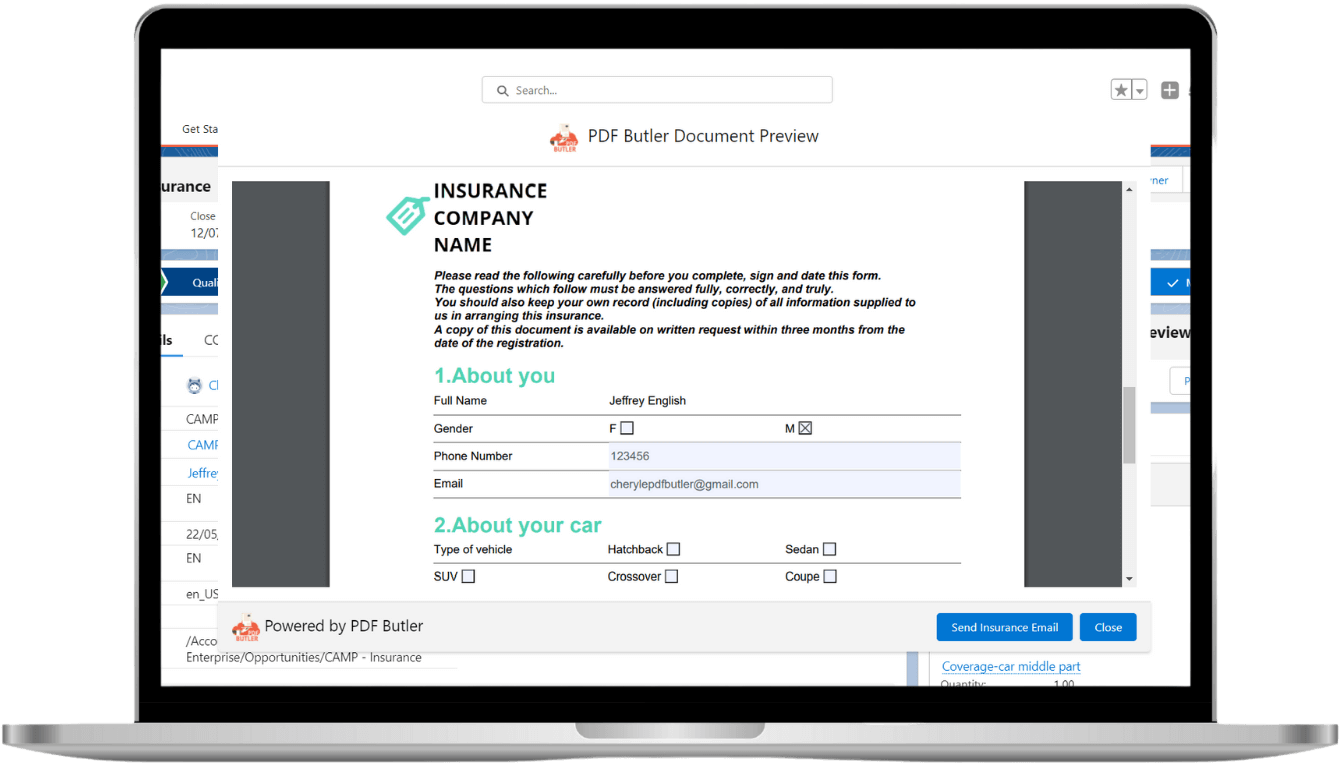 Accelerate the process of collecting and updating your data
Generate your form, collect data from stakeholders, then sync the information effortessly, all without leaving Salesforce.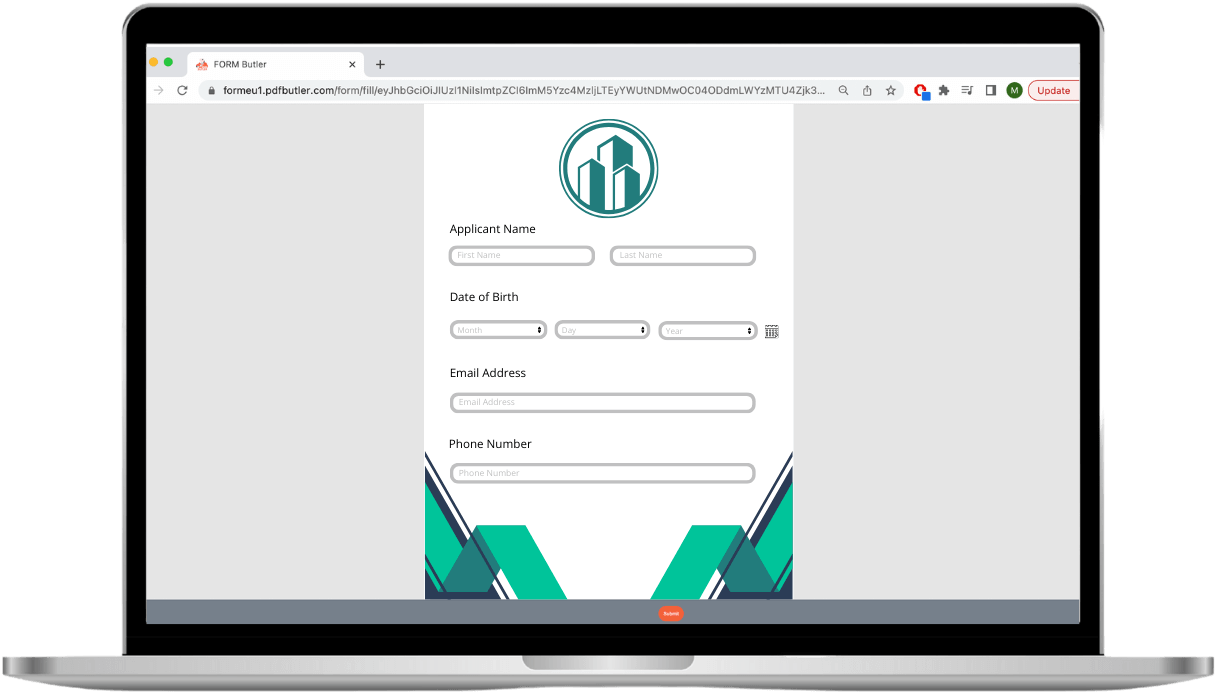 Personalize and brand your forms for a unique touch
Showcase your corporate image through customized forms that align with your brand guidelines and reflect your professional identity.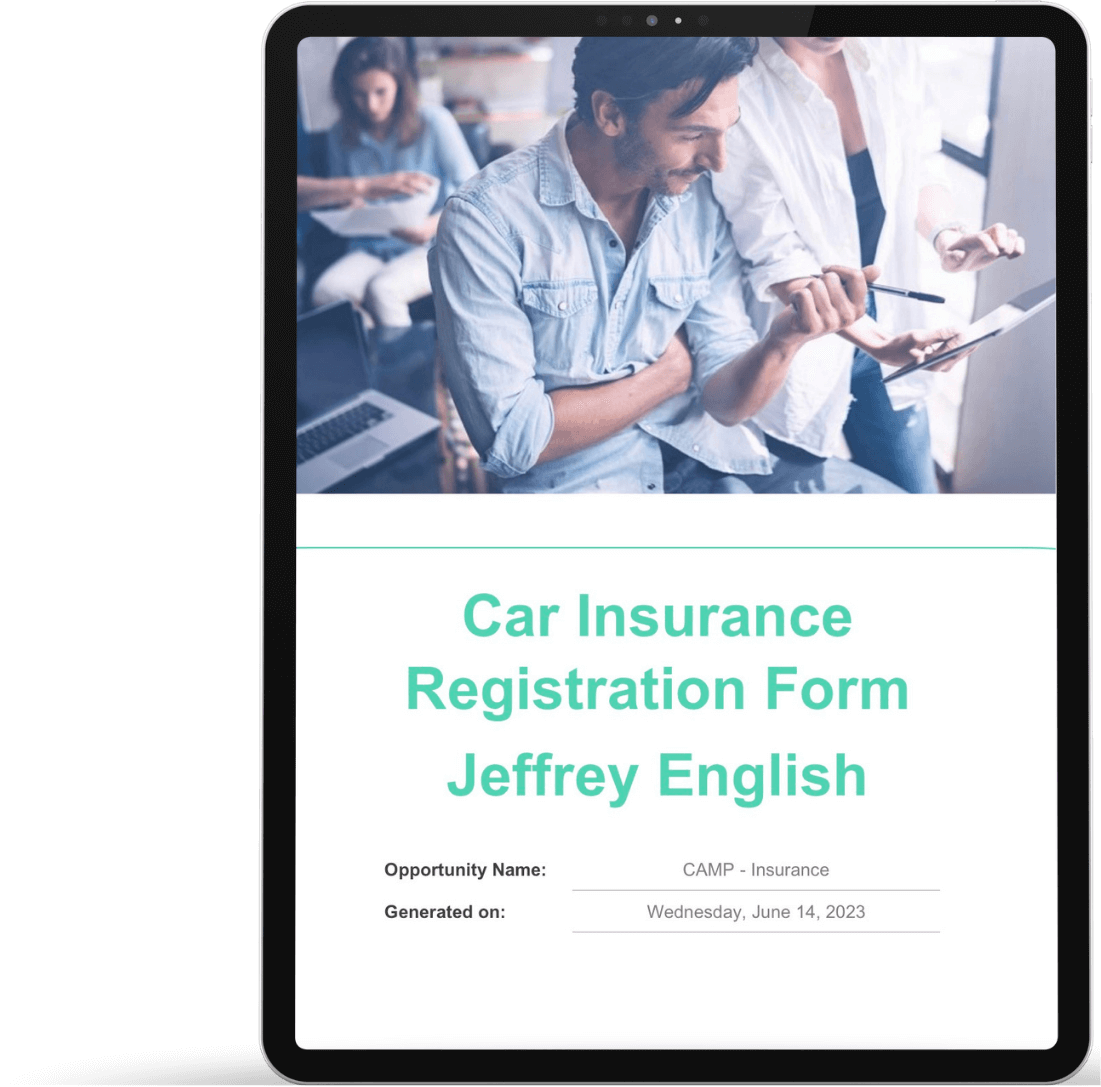 Enhance accuracy with direct data capture
Minimize human error and improve data integrity by integrating custom forms with your Salesforce environment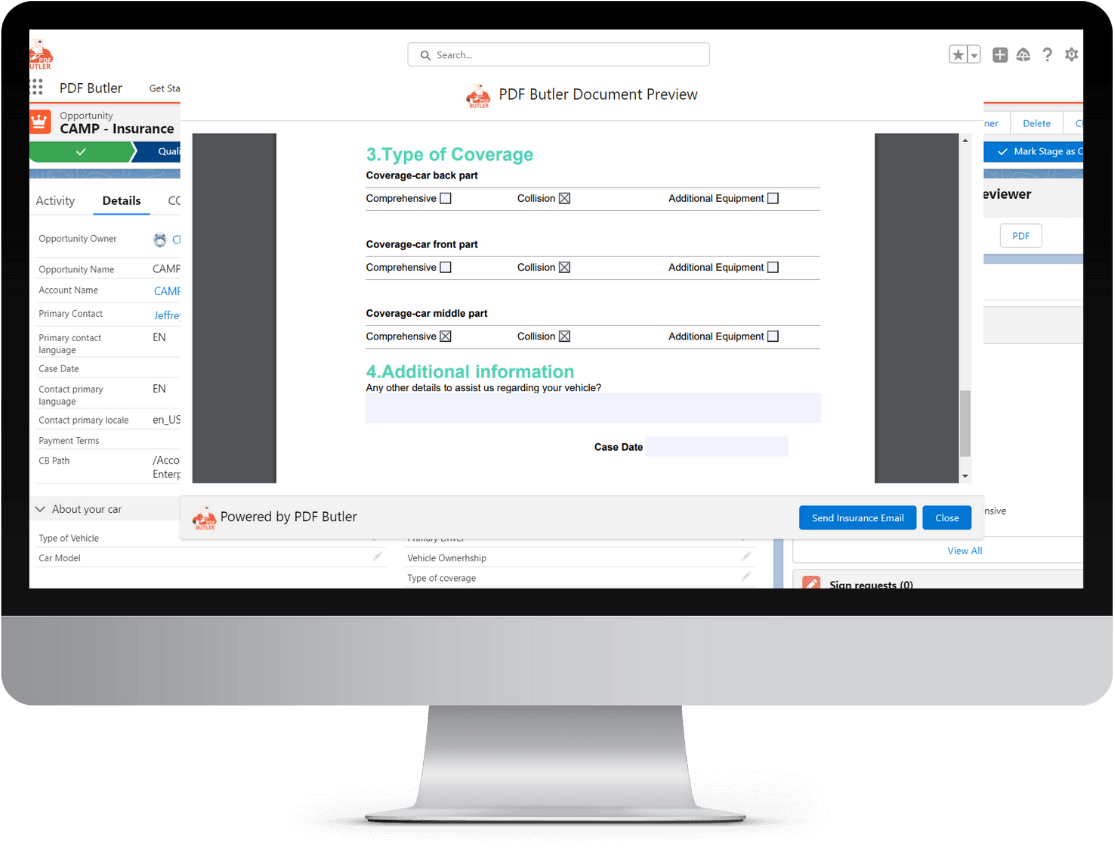 Easily build tailored forms with point-and-click configuration
Simplify the form building process with intuitive point-and- click configuration. Easily add or edit elements to accommodate your workflow, then share forms securely by sending a dedicated link to stakeholders via email.
Optimize user experience with intuitive and integrated solutions
Elevate user experience by providing seamless digital interactions. Every step is designed to be intuitive, effective, well integrated, and user-friendly, ensuring a superior digital experience throughout.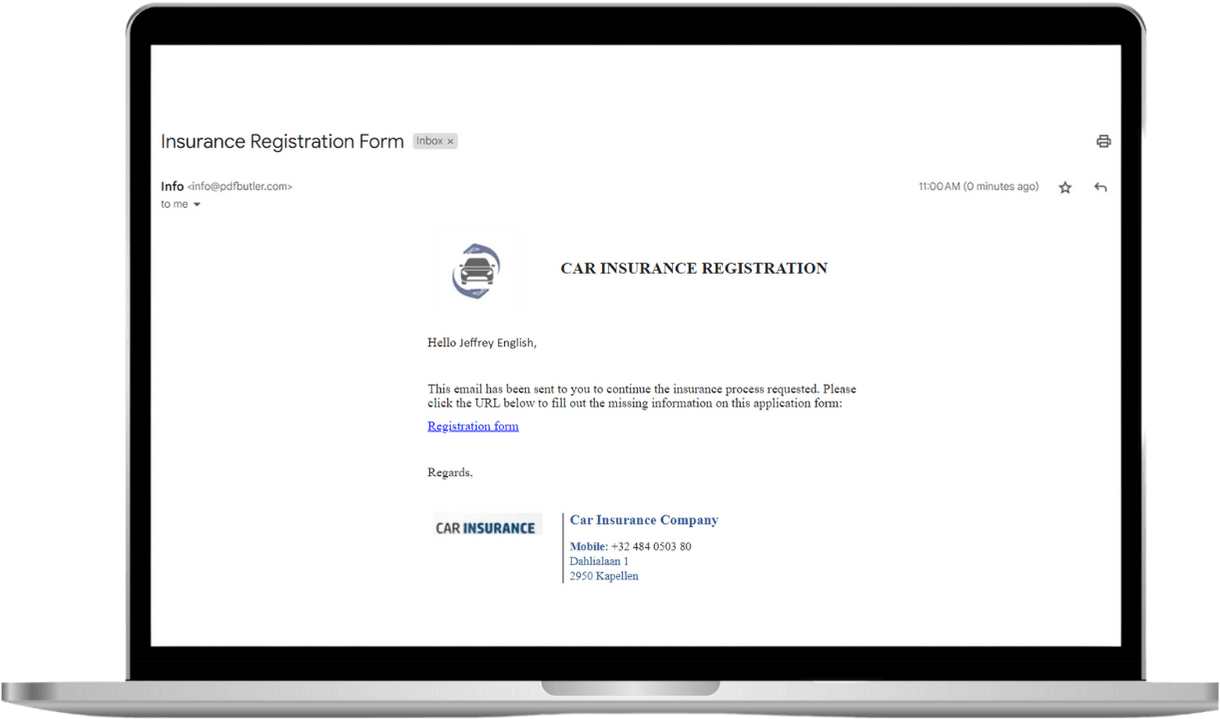 Explore FORM Butler's Features
Simplify workflows and eliminate the hassles of paper-based processes by replacing expensive printing, filling, scanning, and sending of documents
Effortless configuration and user-friendly interface enables quick user adoption
Reinforce your brand identity with custom form pages
Keep your information up to date with real-time updates. By receiving data directly in SFDC, ensure that your records are synchronized and accurate at all times.
Seamless Salesforce Integration
Enjoy a digital and streamlined process that makes the roundtrip of information easy and simple for everyone involved.
Integrate static and dynamic images throughout your documents, including headers and footers.
Choose between multi-tenant or dedicated cloud options, providing scalable solutions with automatic upgrades for a seamless integration experience.
Rest easy with API-based connections that ensure constant authentication, encryption, and verification, keeping your data secure at all times.
Protect user privacy with our strict no-data- logging policy, while benefiting from environments that adhere to GDPR regulations.
Having worked with different PDF generation tools, to me PDF Butler stands out within the Salesforce ecosystem. It provides an intuitive UI and if you know how to work with Word, you're good to go. The ability for less-tech savvy users to create data sources using the SOQL builder is a tremendous asset. Ability to go advanced? Yes you can.
Users are satisfied with the excellent performance, as pdf's are now generated in 1-3 seconds maximum instead of 10-30 seconds. The tool is easy to use and creating new templates is easy to do
It's worth noting that even the more complex documents & contracts can be generated with PDF Butler. Combine this with the highly responsive customer support at PDF butler and you get a working solution...