Effortless digital signatures integrated with Salesforce
SIGN Butler is the Salesforce eSignature solution that streamlines your signing process with lightning speed, intuitive ease, and unparalleled security.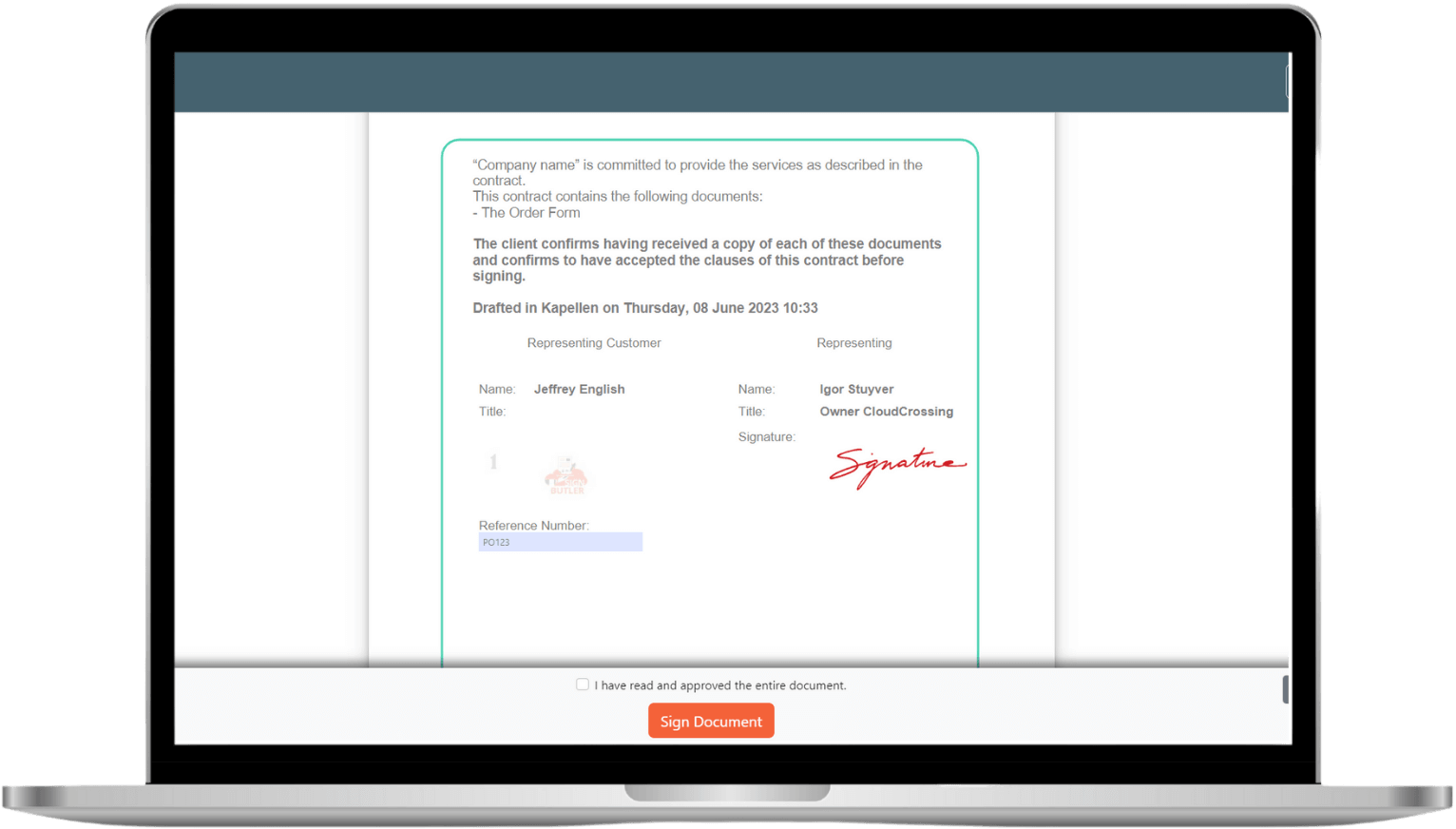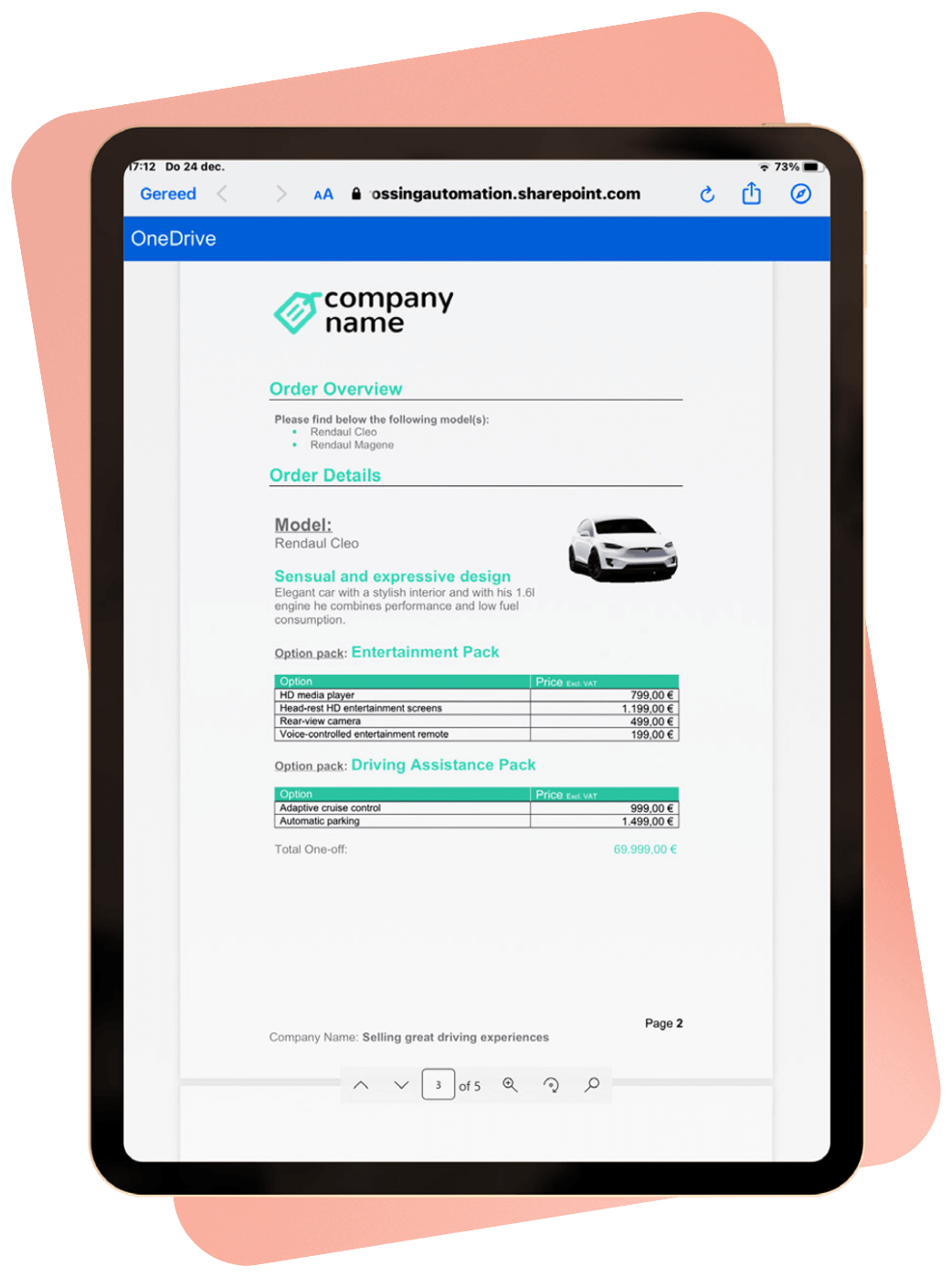 Accelerate deals to Closed-Won with automated multi-signer routing, timed expirations, and reminders. Revolutionize your deal closing process.
Supercharge your signing experience
SIGN Butler enables signers to fill out missing information directly while signing agreements, increasing efficiency and productivity.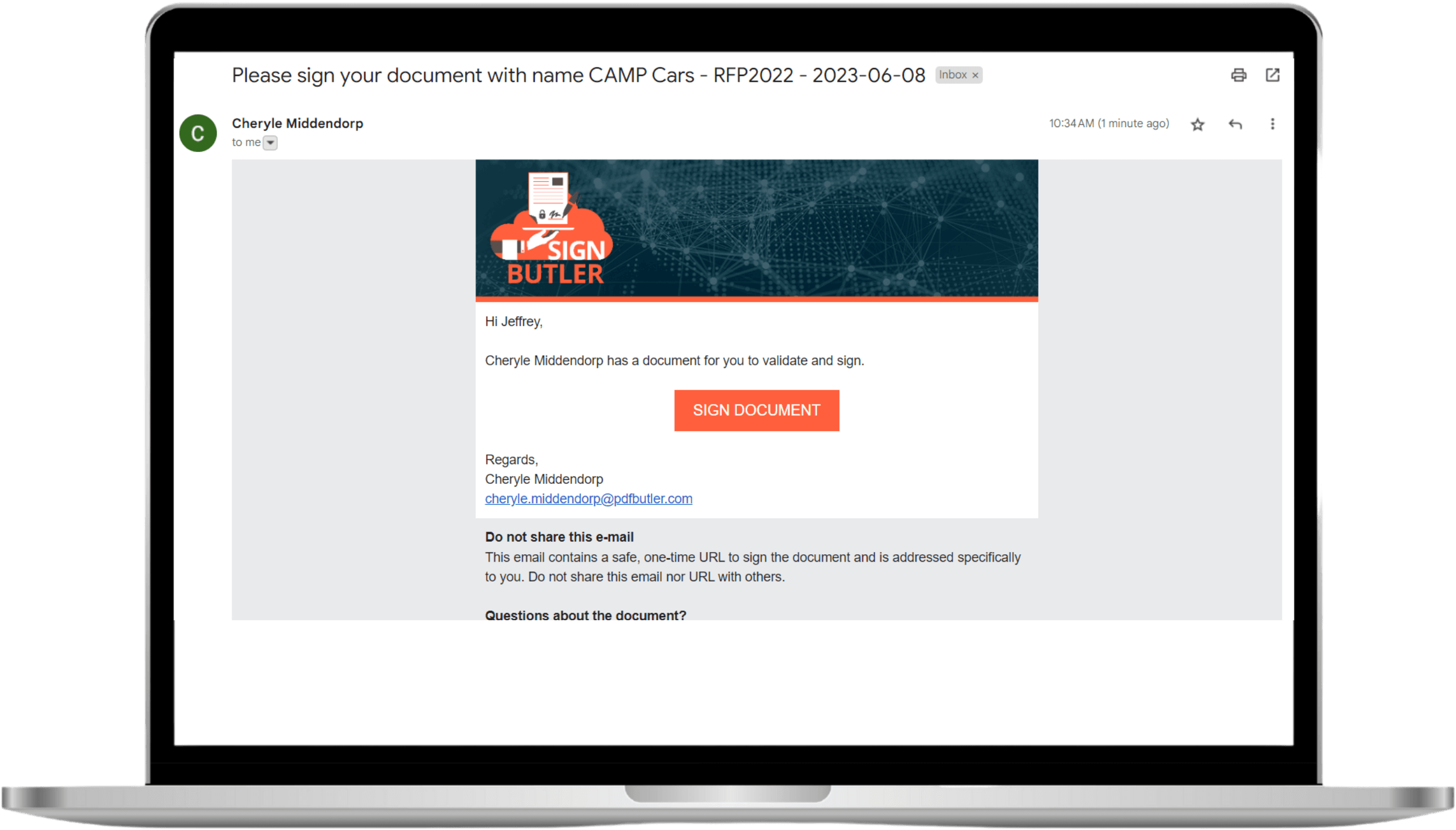 Your data is yours to own and protect.
SIGN Butler is the first Salesforce digital signature tool that only stores your data in your own Salesforce.com organization.
Work anytime, anywhere with responsive design
Unlock the power of flexible signing. Send documents from any location and sign them from any device, at any time.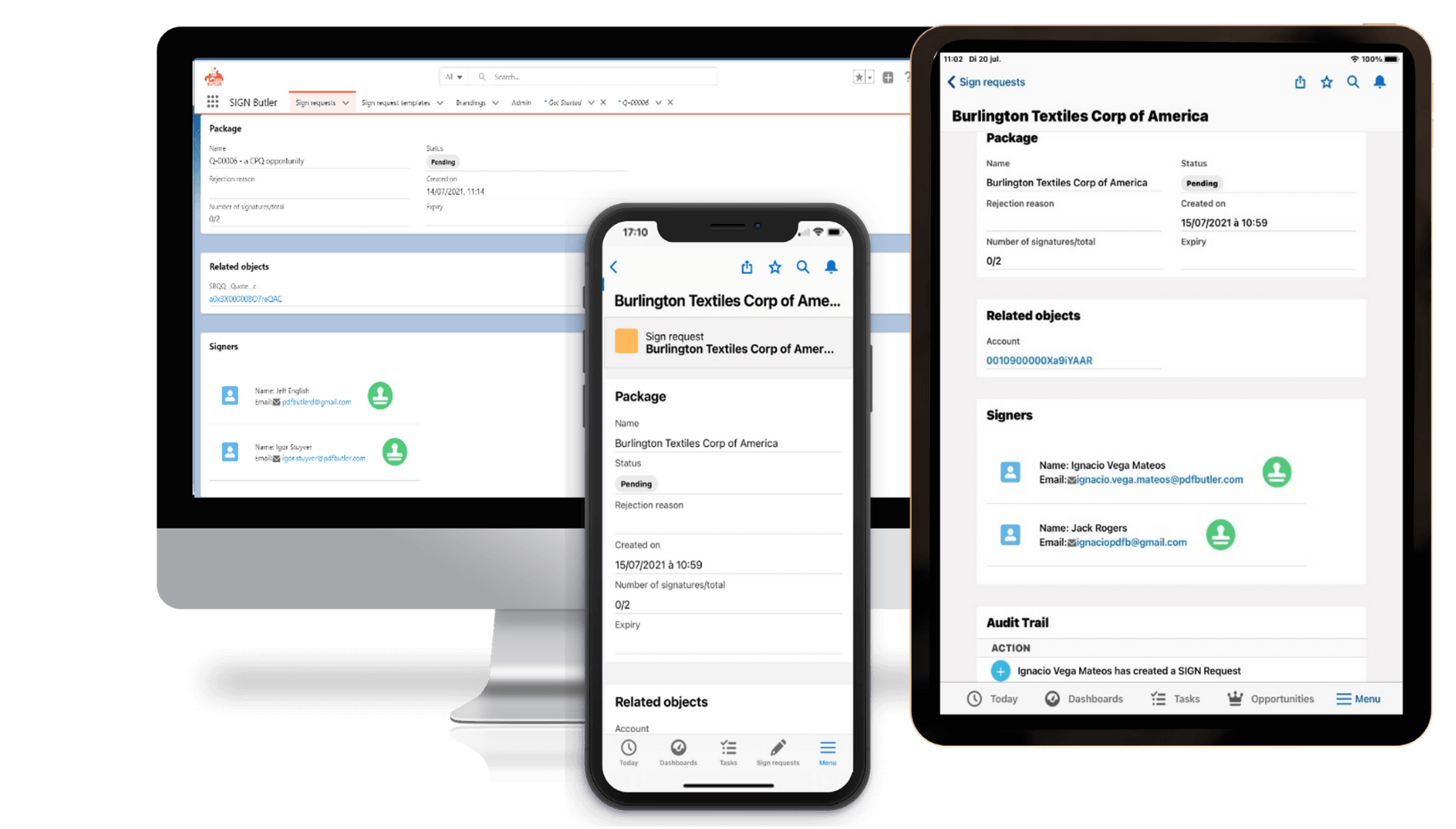 Track agreement status with ease
Effortlessly track progress, stay informed on agreement stages, and ensure timely completion with automated reminders for unparalleled visibility and control.
Your data security is our top priority.
SIGN Butler adheres to the highest industry security standards, employing state-of-the-art data encryption technologies. Gain complete transparency with a detailed audit trail of your signer's actions.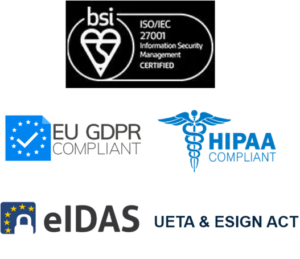 Explore SIGN Butler's Features
Unleash your creativity with MS Word design capabilities and shift the focus from development to design effortlessly.
Reinforce your brand identity with Salesforce Lightning Email Templates and custom branded signing pages
Reinforce your brand identity with Salesforce Lightning Email Templates and custom branded signing pages
Multiple language and currencies
Break language barriers and use your customer regional settings to communicate in their own language..
Save time with reusable templates, both static and dynamic.
Integrate static and dynamic images throughout your documents, including headers and footers.
Choose between multi-tenant or dedicated cloud options, providing scalable solutions with automatic upgrades for a seamless integration experience.
Rest easy with API-based connections that ensure constant authentication, encryption, and verification, keeping your data secure at all times.
Protect user privacy with our strict no-data- logging policy, while benefiting from environments that adhere to GDPR regulations.