Why go StandAlone?
As SIGN Butler grows in features and user base, we get more & more the question to use it for departments that do not use Salesforce or even at companies without Salesforce. These companies want a powerful digital signing solution to improve the experience for their employees and customers keeping in mind ROI, Branding, and Secure Digital Signature with full Audit Trails.
With SIGN Butler StandAlone you get all the benefits of SIGN Butler and the benefits of the Salesforce platform.
With SIGN Butler StandAlone released on Salesforce OEM we get so many advantages Out-of-the-box. We do not have to worry about a platform, backups, uptime, data security, or scaling, … because that will be offered by Salesforce. Next to that, there is direct access to extensive APIs, Single-Sign-On, Multi-Factor authentication, a mobile App, email capabilities, automation and so much more.
In other words, it is just common sense to build your App on the Salesforce platform as it makes that we can focus on the core functionality and constant innovation. That is what our customers expect from us. Our features rival any tool out there!
So how does it work license-wise?
All you need is to buy a license for SIGN Butler. We handle the rest. There is no need to buy any Salesforce licenses. We handle the entire process with Salesforce for setting up the SIGN Butler environment.
So now, with SIGN Butler we can handle both cases!
Model that your company wants to use Salesforce "Sales Cloud" and buys the SFDC license and a SIGN Butler License:
Model that your company only requires SIGN Butler. So only SIGN Butler licenses are required: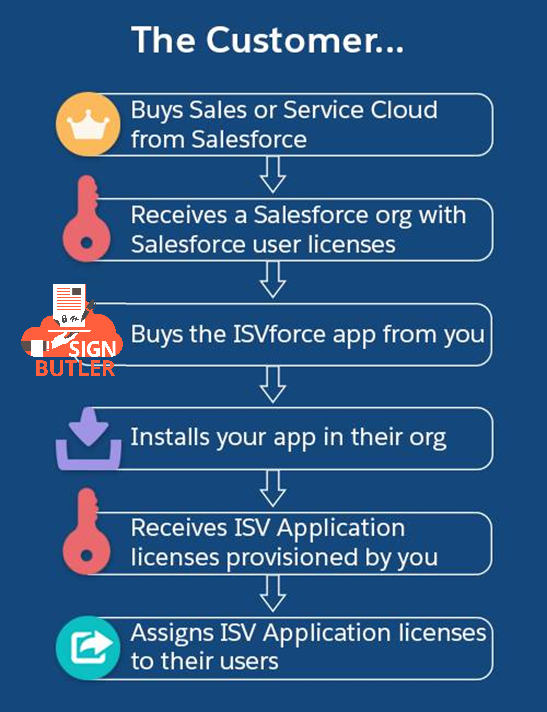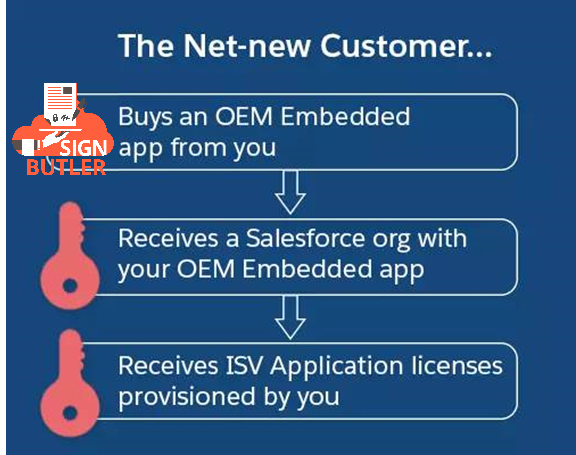 Conclusion
SIGN Butler is a full fletched Digital Signature tool that rivals any tool out there and goes beyond. On top of that, we leverage the Salesforce platform for its security, stability, and scalability to make sure you can create automated business processes and integrate with any system.
If you have more questions on SIGN Butler and how it can improve your business, do not hesitate to contact us: info@pdfbutler.com
More information:https://www.pdfbutler.com/signbutler.html