Thank you for your submission!
One of our account executives will be in touch soon.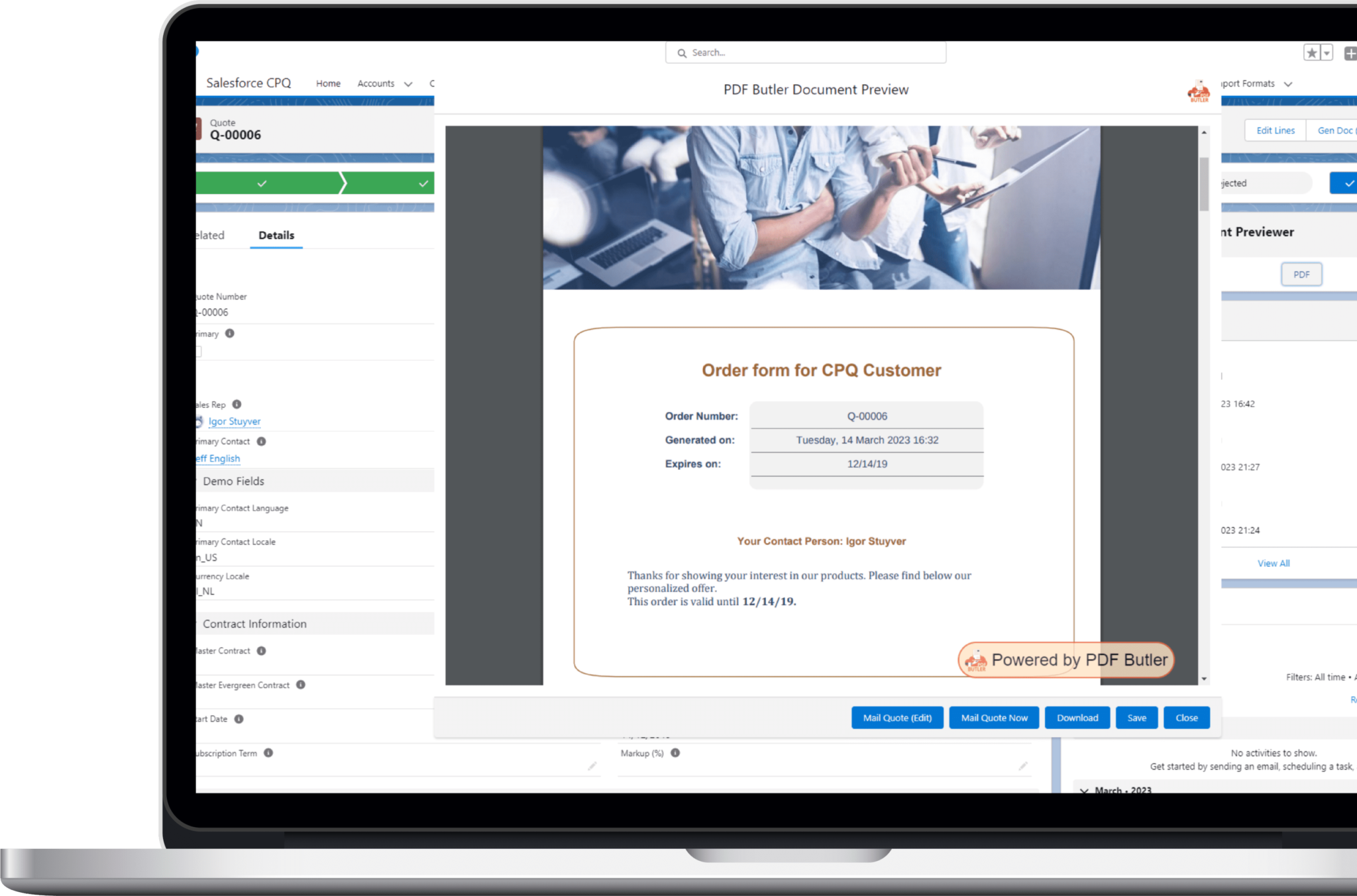 Explore PDF Butler's Features
Unleash your creativity with MS Word design capabilities and shift the focus from development to design effortlessly.
Simplify processes with PDF Butler's intuitive interface, designed to handle even the most complex use cases seamlessly.
Experience rapid time-to-market with quick template modifications and lightning-fast document creation for enhanced efficiency.
Multiple language and currencies
Break language barriers and use your customer regional settings to communicate in their own language..
Save time with reusable templates, both static and dynamic.
Integrate static and dynamic images throughout your documents, including headers and footers.
Choose between multi-tenant or dedicated cloud options, providing scalable solutions with automatic upgrades for a seamless integration experience.
Rest easy with API-based connections that ensure constant authentication, encryption, and verification, keeping your data secure at all times.
Protect user privacy with our strict no-data- logging policy, while benefiting from environments that adhere to GDPR regulations.